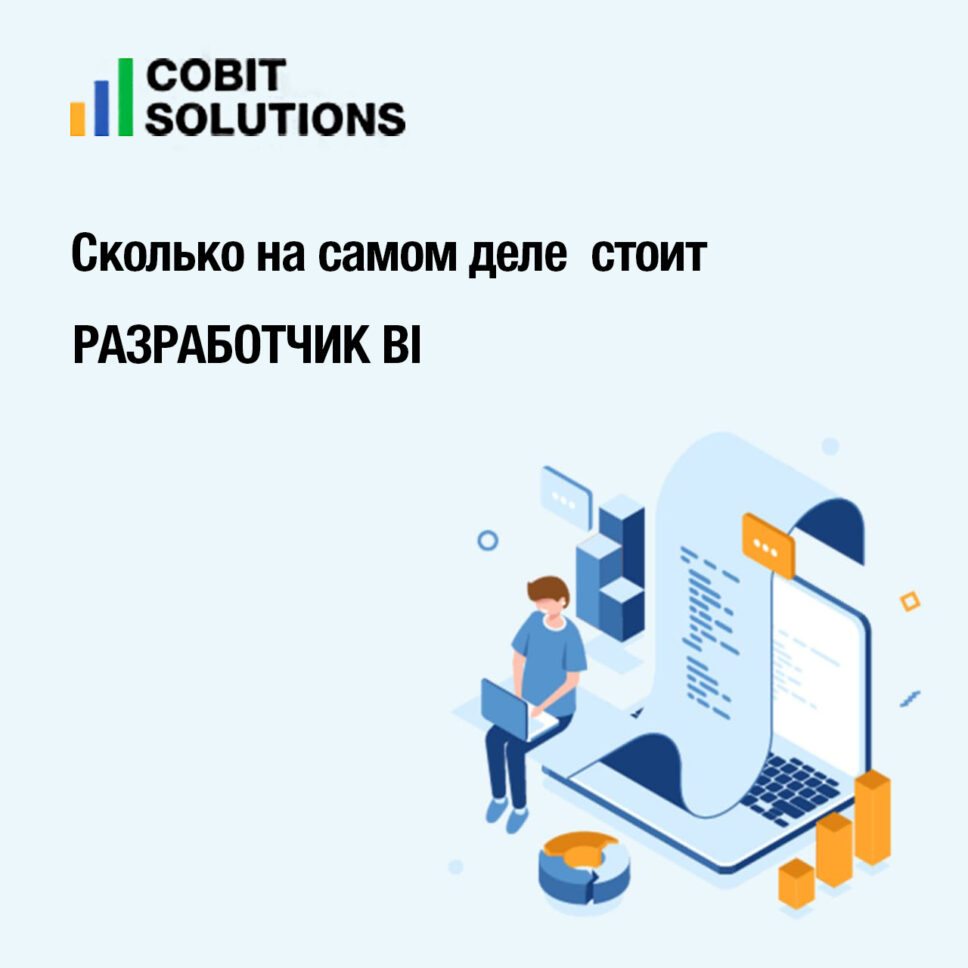 What does a typical ad for a BI developer look like?
It looks something like this:
Full-time;

Salary of up to $2500;


Guaranteed opportunities for professional growth, interesting projects, good management, and young and enthusiastic team.
With that in mind, go to any job listings website and search for candidates with appropriate skills.
How many will there be? Twenty? Seven? Three?
Will their salary expectations match what is offered in typical job postings?

What does that actually mean for the employer?
With the current tax burden (67%), the real cost per developer would exceed $4000, not to mention costs associated with motivation, training, and search for a replacement upon employee resignation, let alone costs for maintaining an office or coworking space (upwards of $300 per person!).
Imposing numbers, really. But sometimes BI developers are simply indispensable.

We at Cobit Solutions learned of this issue from our customers. And as a solution, have developed outstaffing bundles that allow companies to cut the employee costs by nearly half.
On average, a developer actually works about 140 hours a month. These hours include the periods of trial and error, downtime, and attempts to navigate bureaucratic hurdles. In our experience, most companies do not have the workload necessary to keep a BI developer busy for the whole 140 hours.

We have run tests and determined that a team at Cobit Solutions working for 80 hours outperforms an on-staff developer that puts in the full 140 hours.
Multiple clients of ours have already opted to replace on-staff developers with outsourcing services from Cobit Solutions.
Effective​
10 hours of PM with financial experience (10 years in auditing and corporate reporting)
High Load
140 hours of BI Developer

15 hours of PM with financial experience (10 years in auditing and corporate reporting)
We do not offer services of a singular specialist, because we know that the same project can become a success story of a seamless implementation or a minefield rife with errors. This is why we provide services of a team of pre-selected and seasoned professionals, with experience in BI implementation in dozens of industries.
DOWNLOAD FREE CHECKLIST
of 25 recommendations for successful BI implementation