The fast-paced manufacturing realm demands to keep the leading place among the competitors. This requirement includes not only efficiency and quality of work but posibility of fast data-driven decisions in time and definitely.
The leading tool for the game players is manufacturing Power BI dashboard with its bunch of functions of real-time insights and processes optimization to help with vital business decisions.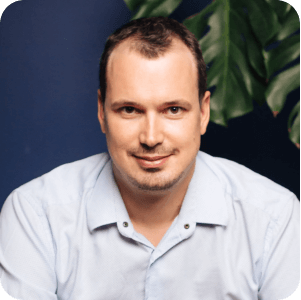 In this article, we will delve into the power of manufacturing dashboards, showcasing their immense value and how Cobit Solutions can be your key to success.

Power BI in Manufacturing Industry:
Unveiling the Hidden Potential
Manufacturing companies generate an enormous amount of data throughout their operations. However, without proper analysis and interpretation, this data remains untapped potential.
Enter data analytics for manufacturing — a game-changer that empowers businesses to harness actionable insights from complex datasets.
Take advantage of interactive analytical techniques to unlock patterns, find bottlenecks of processes, manage the work, and adjust overall performance with Power BI production dashboard
Who Would Find
It Valuable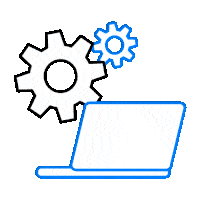 To lead the successful company in dynamic manufacturing environment decision makers should timely be informed about the stateof the workflow for crucial actions. Manufacturing business intelligence software provides a guiding light analyzing your operations, supply, branches, sales, and other vital areas.
By help of Power BI dashboards, vital metrics, and data visualizations, company management recieves a precise state analysis for business processes. It enables to facilitate strategic planning and operational efficiency.
Manufacturing business intelligence provides the top players tool for the company management to get the strategic planning purposes. Business intelligence in manufacturing industry got the highest estimation for the handy management from any point in the world, clear and regularly updated analytical reports showng all the details
The best advantage it creates is your free working processes until the time to see reports and make right decisions. All this time manufacturing business intelligence solutions work on the base of cloud service to update, collect data from the ERP, API, CRM, databases, Excel and any IT systems regularly and analyse them for reports.
Manufacturing business intelligence includes five main dashboards management uses for the right decision making.
DOWNLOAD FREE CHECKLIST
of 25 recommendations for successful BI implementation
The first step any company should pass for the business intelligence manufacturing dashboard creation is to choose the most important data for each report. Mostly each decision maker and dashboard owner needs some specific key metrics of the company activity.
Among others they may be revenue, operational profit, calculation of sales, gross profit, financial incomes and expenses, etc.
Using business intelligence manufacturing dashboards our clients increase financial control and additionally raise their number of sales. To tell the truth, business intelligence manufacturing dashboards are for all types of businesses. Our clients can track the sales, gross profit, financial incomes and expenses to get the net profit and many other metrics. Moreover the first month of dashboards implementation results in 25-30% sales growth.
Dashboards show your important financial metrics updated for each time you open your laptop or mobile phone. The current assets of the company or accounts receivable and payable, stocks, money leftovers, etc are available from any point in the world due to the Microsoft Power BI cloud based technology.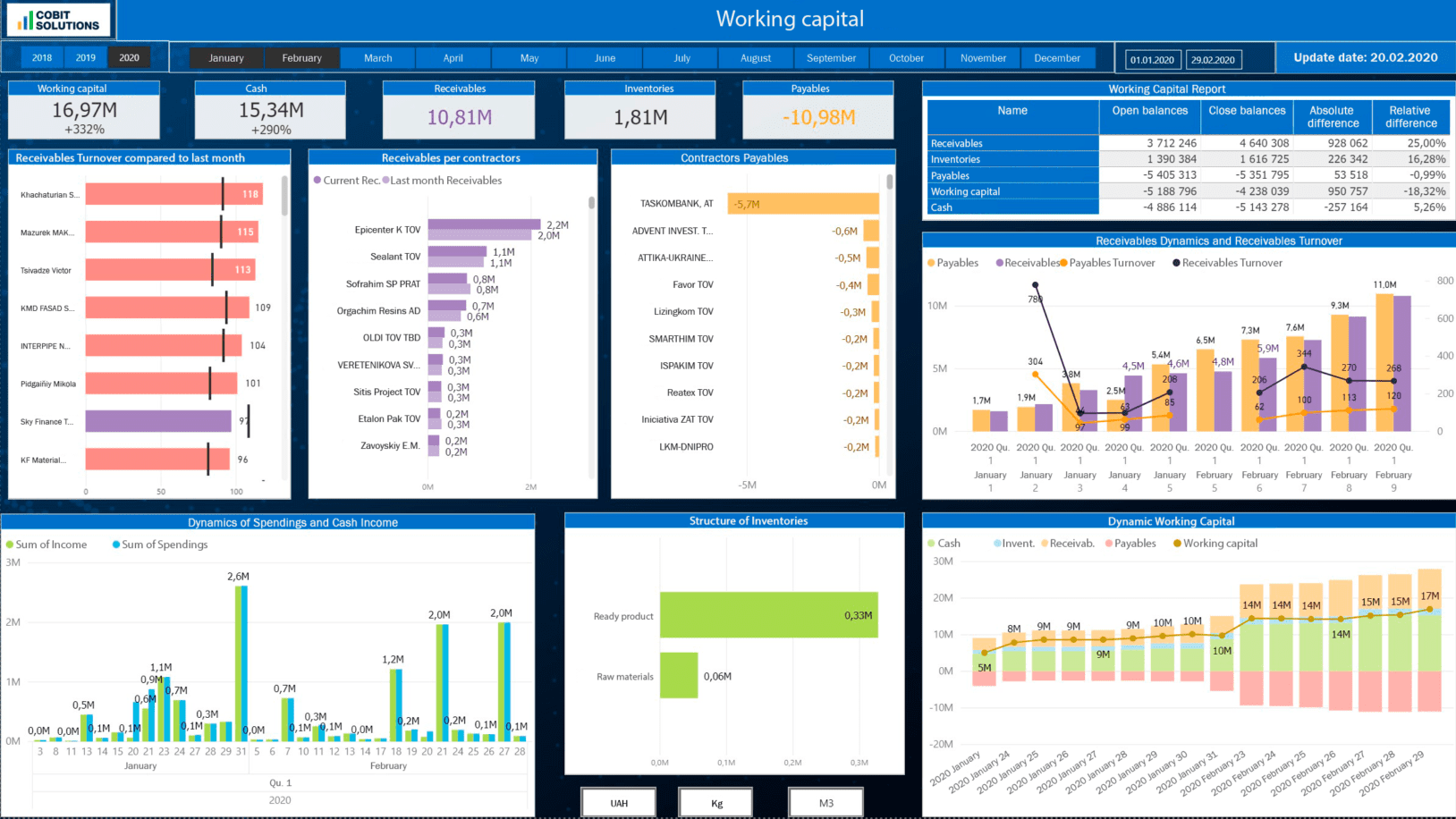 All you need is just the Internet for production dashboard Power BI report.
Developing the business becomes more comfortable when you regulate the workflows according to the fast reports with interactive analytics
To order Power BI dashboards you can fill the form on our website and client managers will connect with you for the details.
After the project starts you may get the first dashboards over 1-1,5 months. Business intelligence in manufacturing is comfortable for usage as you can see interactive reports any time and time saving for the vital decisions of directors and other decision makers.
Dashboards don't demand time for calculation because they show the analytical reports refreshed and ready. Just use the data when you need your Key Performance Indicators for effective management of the business
Manufacturing production reports are easy to understand because they are tailored to clients' needs and design. Each of the department heads will get the necessary data for work and vital KPIs for the company's success.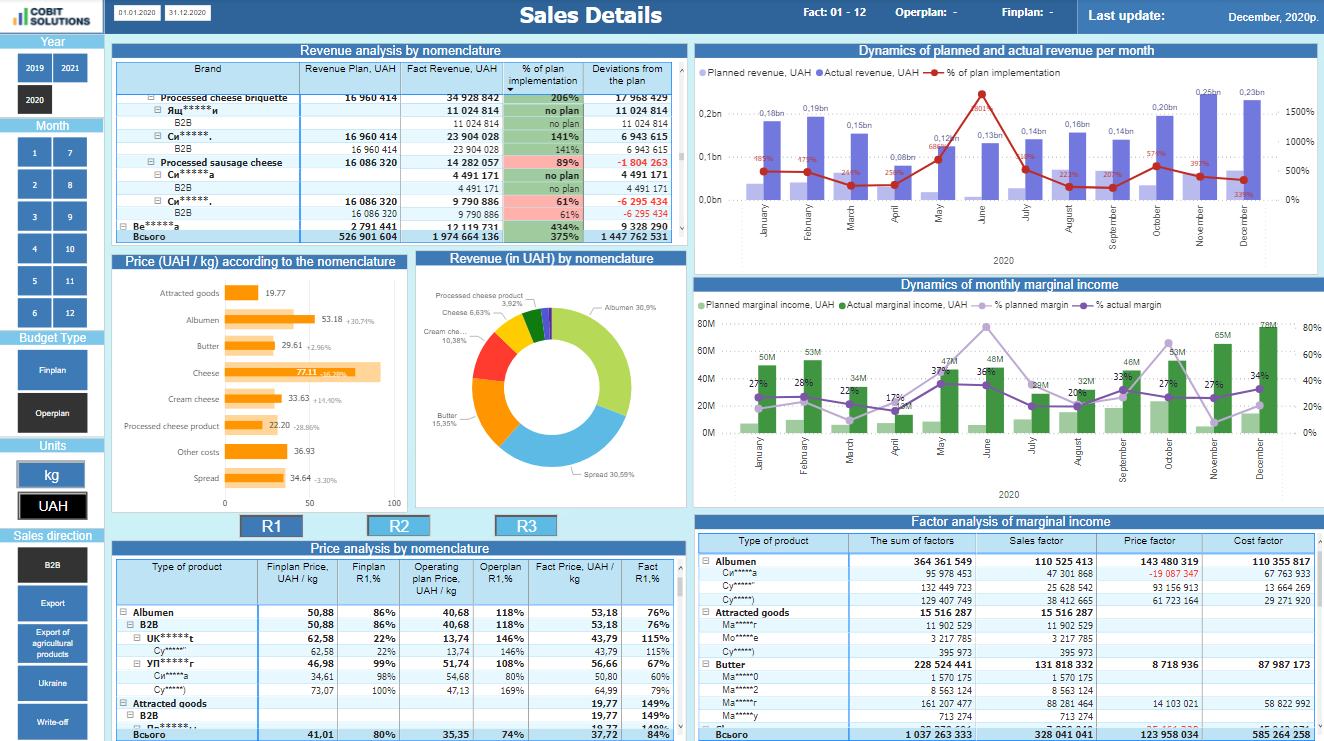 Developing the business becomes more comfortable when you regulate the workflows according to the fast reports with interactive analytics.
Whether you are implementing a new BI tool or building an entire system from scratch,
Cobit Solutions
team can help you meet your business intelligence needs. Our seasoned professionals will provide you with an effective BI system to make your business succeed. Power BI developing services can be used on a monthly or hourly basis, with subscription of fixed-price. You can leave the offer query for our specialist to connect with you.
Let's discuss your objective. It will cost you 40 minutes of online-meeting.