THE ADVANTAGES OF BUSINESS INTELLIGENCE IMPLEMENTATION:
HOW DO BUSINESS INTELLIGENCE REPORTS INFLUENCE THE DECISION MAKING SPEED AND INCREASE CONTROL OVER THE SITUATION IN BUSINESS?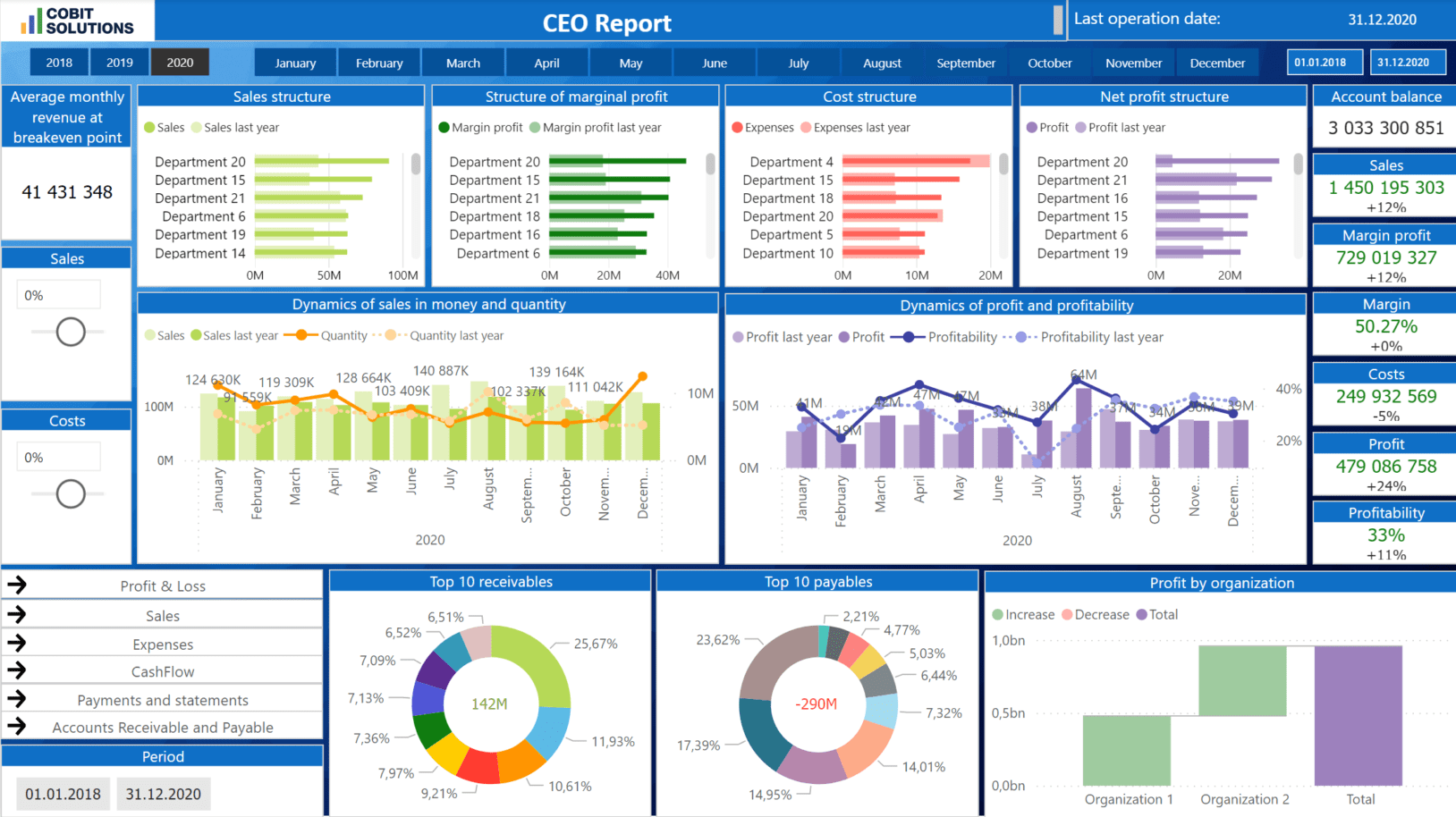 It integrates data from different IT systems into one interactive reporting panel and provides access to it in real time. 

Decisions can be made based on the Business Intelligence analytics; 

The data that is most interesting for the manager is highlighted in the report
DOWNLOAD FREE CHECKLIST
of 25 recommendations for successful BI implementation
WHAT SYSTEMS CAN DATA BE INTEGRATED FROM?
Business Intelligence systems allow for integrating data from ANY existing IT systems used for reporting:
Excel, ERP, SAP, CRM- systems, and any others, as well as for automating data collection from websites.
AND HOW IS DATA SECURITY ENSURED?
BUT THE MAIN POINT OF THE ANALYTICS IS
PROFIT GROWTH
Our dashboards give you a chance to control the revenue, cost price, margin, gross profiе and 47 other indicators on a daily basis. No need to wait for a monthly report.
Consistent control results in  profit growth and business expansion.