We create interactive reporting – dashboards of any complexity that work for all IT systems.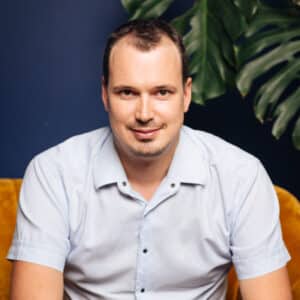 Cobit Solutions started with the founder Dmytro Chashnyk creating interactive analytics for another one of his businesses.
It was crucial to see what's happening in 'live' mode and to analyze huge amounts of information quickly and precisely. Having gone through all of the available options, Dmitry picked Power BI.
The system he developed helped him make the right decisions and increase company profit. Eventually, the system itself became its own business branch.
That's why Cobit Solutions is a synergy of IT and financial knowledge. We're proud of our project managers' many years of financial experience and our talented IT developers. Thanks to them we speak the language of business.
Power BI Implementation services

Design of the architecture of a future BI system

Develop a roadmap and plan the stages for Power BI implementation

Develop Power BI reports and dashboards

Build KPI and the enterprise reporting system

Integrate Power BI Report Server
Dashboards developmentation services
Develop dashboards based on Power BI, Microstrategy BI, Power BI Report Builder

Redesign the existing dashboards

Brush up or redo the dashboards created by other companies and integrators

Support of the implemented business analytics system

Data visualization for the analytics systems: Google Analytics, ERP, CRM, API, Excel etc.

Set up data automatic updates

Scale the reporting system currently in use, including those developed by other companies
Data sources integration and data management
Integrate Power BI with any IT systems

Power BI and ERP integration

ERP data structuring for analytics reports

Build DWH data marts

Build ETL-processes

Develop OLAP-cubes based on SQL Server Analysis Services (SSAS)

Developments based on SQL Server Integration Services (SSIS)

Set up marketing end-to-end traffic analytics

Visualization of data arrays and Excel-based management reports

DAX data analysis & development

Power BI license purchase
Power BI Consulting & Business intelligence implementation strategy
Consult regarding development and implementation of BI system and analytics

Develop the strategy for company data management and data governance

Employee workshops on working with interactive dashboards

Employee workshops on how to create dashboards

Mentor the implementation (if you decided to do it on your own) to speed up the process
Business intelligence services for Small Business
Subscription analytics system for typical ERP configurations

Dashboards with the most popular types of financial reports

Support and help from a financial expert

Basic ERP integration
Outstaffing
 «Effective» Package

70 hours of BI Developer

BI system administrator

8 hours of PM with financial experience (10 years in audit and corporate reporting)
 «High Load» Package

140 hours of BI Developer

BI system administrator

15 hours of PM with financial experience (10 years in audit and corporate reporting)