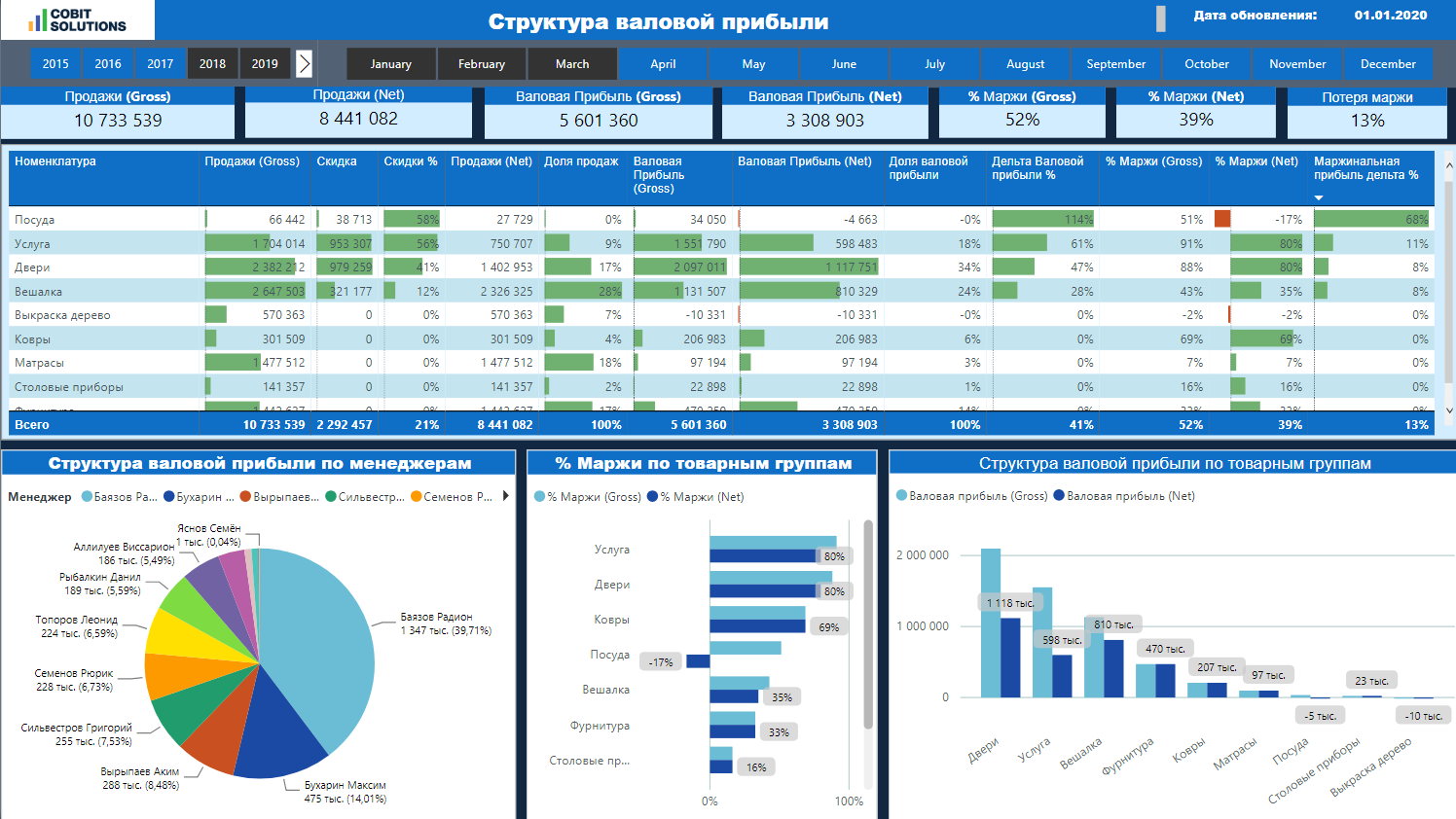 A large Ukrainian manufacturer. The sales managers' motivation is based on the income (commonly called "turnover"). They regulate the discounts manually or based on a certain set of rules, say, never beyond UAH 15,000, 15%, or 15 liters. As for the actual gross profit, it is tracked only post factum when the data analysis for the business is done, and summed over the whole "bunch".
Do you remember the story of the door selling chain that made more money selling door handles? This situation is very similar to that one, only on a massively greater scale.
EFFICIENCY OF A MANAGER'S WORK AS PART OF A BUSINESS ANALYSIS
DOWNLOAD FREE CHECKLIST
of 25 recommendations for successful BI implementation
Well, here's a manager who works his socks off all month and does sales of huge amounts, demands an embarrassingly big turnover bonus in the end of the month, but the profit he brings is nothing to speak of. This happens because he sells non-marginal items, grants discounts, and eventually drains off the whole margin. 
And there's another one who completes 10 transactions but brings 5 times as much gross profit. 
To be fair, a gross profit report normally takes a very long time to prepare. And it isn't always demonstrated to the managers. But even if it were demonstrated, what would they make of it? It only contains the total sales in the area versus the analytical dashboard for management.
BUT THE MAIN POINT OF THE ANALYTICS IS
PROFIT GROWTH
Our dashboards give you a chance to control the revenue, cost price, margin, gross profiе and 47 other indicators on a daily basis. No need to wait for a monthly report.
Consistent control results in  profit growth and business expansion.